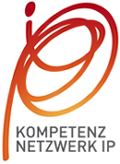 Portfolio analysis and monitoring
Subject of reporting is to capture the state of your own and the competitors' patent portfolios. It is always important to be as current as possible in order to meet any deadlines. Individual patents or patent portfolios should automatically be monitored for changes in the legal status, and appropriate alarms need to be generated. The user can then take appropriate actions in a timely manner. Intelligent reporting systems also offer statistics and analyses on key performance indicators of the portfolio that are visualized in diagrams and thus allow a quick overview.
Reports for IP benchmarking
Innovations are unique differentiators and the basis for business success over the competition. Relevant information can be found early in IP publications which provide a variety of information on activities of competitors and suggestions for suitable own actions. IP benchmark analyses improve decision quality in ongoing development projects and strengthen the positioning relative to the competition.
Regional Controlling
Controlling begins where budget-based decisions are required, i.e. already in the definition of the geographic scope of protection. However, the actual costs of patent protection often only become apparent when the filing process is done. Therefore, the regional protection scope does not necessarily correspond to the actual requirements- partly because of lack of transparency, unforeseeable costs and the constraints set by certain investment limits. Transparent systems in conjunction with efficient services, serve as a planning and decision support, and also relieve administrative staff significantly by optimizing processes and improving the overview.
External reporting
IP related reporting to investors of listed and private companies is gaining increasing importance. As part of the Investor Relationship Management it should always be checked what has changed in the IP situation of a company that is of sufficient importance for external communication. The focus is on the strategic development of your own portfolio and its value contribution to business development. Information to respond to IP activities of the competition as well as licensing information can be supplemented if necessary.
Internal Reporting
Software-based patent management solutions today support the active use of patents in the context of operational business, rather than just passive patent administration.
In addition to the core information on the patent itself (including applicant, inventor, etc.) the relationships of a patent become important (e.g., contracts, competitors, revenues which are achieved using a patented invention or actors who benefit from the appropriate product.) In reports and graphs (dashboard) company-specific evaluations should be efficiently designed and for guiding the patent activities and decisions.
As part of the internal reporting system, patent activities of competitors can be easily monitored. Own and third party IPRs can be loaded. Patents can be assigned products or sales for valuation purposes. Recurring workflows can be structured and executed. Unnecessary patents can be identified as cost drivers, annual fees can be forecasted, current contracts can be monitored, and strategic decisions can be made.
Recent developments of reporting systems also allow the structured documentation of the IP-related assessments of in-house stakeholders (technical development, product management, patent department, controlling, general management, etc.). Linking this information in a "corporate networking tool" with the IP-related decision-making processes enables significant improvements in speed and quality of decision-making.